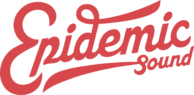 Customer Retention Manager
Epidemic Sound was founded 2009 in Stockholm. We produce and license music worldwide to TV networks, YouTube superstars, Advertising agencies, Restaurants and everything in between. Our HQ is located in Stockholm with offices in NYC, Hamburg, Amsterdam and Madrid. We are growing fast, we have lots of fun and we are transforming the music industry!
We are looking for a Customer Retention Manager determined to make our fast-growing customer base of YouTubers and professional video editors stay loyal and love us even more!
Are you passionate about customer behaviour and communication? And do you want to be part of a creative company dedicated to changing the music industry globally? Well, then this is your time to shine! As Customer Retention Manager you will be responsible for maximising the customer lifetime value among our online subscription customers through strategic and tactical e-communication and activities.
We are looking for someone who is curious about understanding our customers from every angle, and has the drive and persistency to take action that really moves the needle. You will be part of the Operations & CRM team but work across the Marketing, Sales, Creative and Product/Tech departments to share insights, align communication and drive innovation!
Key Responsibilities
Increase retention and prevent churn by driving deeper engagement and activity throughout the entire customer lifecycle
Own and optimise the post-registration marketing funnel and user communication
Analyse customer behaviour and survey customers to identify triggers, itches and improvement areas.
Develop, implement and optimise automated customer lifecycle programs (e.g. welcome, adoption and loyalty programs)
Constantly monitor and optimise internal KPI's such as conversion, payment, activity, satisfaction and churn.
Desired skills and experience
Data driven, analytical and strong in digital communication
Creative, innovative and skilled to write compelling and engaging copy
Experience from Marketing Automation and/or CRM Software (e.g Adobe Campaign, Intercom, Mixpanel or similar)
Experience from Digital Marketing, Marketing Automation, CRM strategy, Campaign Management, Market
Research, Loyalty Management or a related, preferably within an online subscription service
Fluency or near to fluency in English
Degree in marketing, business or related discipline.
Personal attributes
Passionate about and willing to develop and deliver in a fast paced team environment
Ability to see the bigger picture while still being attentive to detail
Creative and capable of driving change
Not afraid to speak your mind
Interest in the music and video production industries
Regardless if you're background is in Digital Marketing, CRM or Market Research you're definitely all about "it's better to try and fail than to never try at all". If you think that you're the right person for the job, we look forward to your application!
This is a full-time position based at our Headquarters in Stockholm, Sweden, and you will report to Head of Operations & CRM. If you have any questions, please contact linnea.hagstromer@epidemicsound.com.