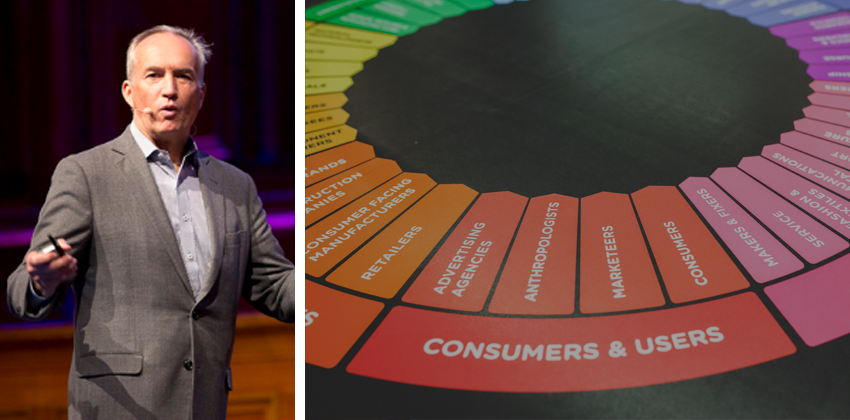 On the 26th of September we're arranging Customer Loyalty Conference in Stockholm. One of our Keynote speakers is Don Peppers, he is recognized as one of the world's leading authorities on customer-focused business strategies. Before his visit to Stockholm we asked him some questions about Customer Experience, the future wtihin the area and a lot more. Happy inspirational reading!
Why has Customer Experience become so important today?
In a word: Technology. Companies can now interact, cost efficiently, with millions of customers individually, track and analyze data about these customers, and tailor their future interactions and offerings. This has changed the "dimension" of business competition. Before these information technologies evolved, companies had to focus on their public messages – their brands – because they could only communicate with masses of customers and prospects ("markets"). They had no cost-efficient way of managing their relationship with any single consumer.
But technology now permits companies to change how they communicate with and treat individual customers, one customer at a time, and the result is that all the customer-facing functions of a business – marketing, sales, customer service, etc. – have been "smashed together" into the single, customer-focused task of managing each individual customer's "experience" with them.
What are the most important parts to address in order to succeed with Customer Experience?
Three primary obstacles must be addressed for a company to be able to deliver a reliably good CX: Capabilities, Alignment, and Culture.
Capabilities involve acquiring and using the right technological tools to collect and analyze data and make it available to workers, as well as the other technologies required to interact directly with customers and digitally configure the offering.
Alignment is a more serious difficulty, and involves reconfiguring the metrics, incentives, and accountabilities in an organization to accord with a new set of customer-oriented goals.
Culture is often the deciding factor, however, because you won't get results simply by setting up data tools and process rules that require an employee to delight the customer – the employee must want to delight the customer.
You are the inventor of the 1:1 marketing notion in the 90's – how do you see 1:1 marketing and CRM integrating with Customer Experience?
The essential definition of 1:1 marketing was "treating different customers differently." And this is still the working definition of the "new marketing," whether you call it CRM or CXM. And the rules are the same as those we laid out in our thinking about 1:1 marketing: focus on share of customer rather than share of market, collaborate and interact with customers to co-create the product or service, differentiate customers one from another, manage your customers rather than just your products, engage your customers in dialogues, and take products to customers rather than customers to products (e-commerce). By the way, each of these ideas is a chapter title in the book Martha and I originally wrote that outlined the idea of 1:1 marketing more than 25 years ago, just prior to the development of the Worldwide Web.