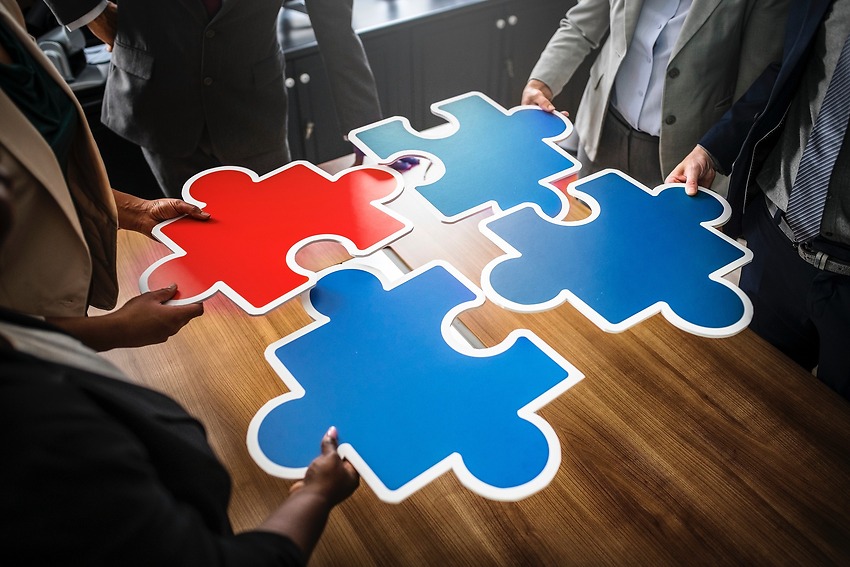 The Perfect Combination and Hot Topics
Many of our partners that are doing marketing activities together with us have the goal to both generate leads and incresase awareness at the same time. From our experiences the best way of doing that is to combine events with content marketing.
For events, we get the best evaluations when our partners present some learning content and go through new possibilities using their services and products. And after the presentation having a customer presenting their case as a proof of your message.
We get many questions about what language is best for content and what is working. We suggest the following:
Swedish and English is working fine for our members.
Important that the content is relevant for the Swedish audience.
If you use International customers as cases secure that the brand is well known by our members (the Swedish market).
To make sure you reach your goal of both generate leads and increase awarness I suggest you to combine doing events with us and market your content that requires download – The Perfect Combination!
Hot topics and type of content
Below I have listed types of content and topics that we believe works well and are popular among our members for 2019. I hope the information could be of any value for you.
Type of content:
Surveys. International and local aspect
Trend reports
Educating White papers
Customer cases
Forrester and Gartner reports
Hot topics among Wednesday Relations members:
Marketing Automation
Customer Experience and Customer Journey Mapping
Customer Loyalty – New trends (is always working)
Personalization
E-commerce
Sales enablement and new sales tools
Social Media Marketing
Social Media Monitoring
Social Media Security
AI for Marketing
MarTech
Agile Marketing
Voice Search
Datadriven Marketing
Dowloading center - Reports & White Papers
Event calender – all our events
Products - Check out our event and content packages
REFERENCES
"We used Wednesday Relations Content Package to market an report from Adobe. We got over 100 downloads within less than a week. The quality of the contacts from Wednesday Relations were the best we ever experienced from any player in the Swedish Market"
Imran Afzal, Marketing Manager Nordics – Adobe Marketing Cloud
"We used the Content Marketing Package to promote our "ROI of Digital Engagement" White Paper to the Wednesday Relations community. In the first two weeks we received 87 new leads, which is a fantastic result."
James Pavey, LivePerson
---